<![if !vml]>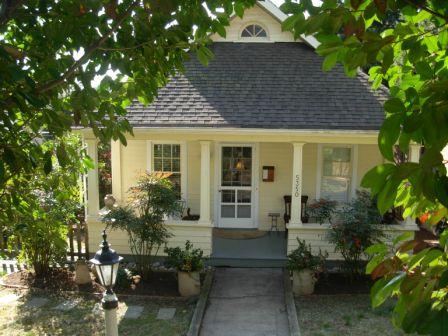 <![endif]>
Palisades
MacArthur Blvd NW
Washington DC 20016
$3499/mo
Available 1st Week March
Absolutely charming three bedroom, two bath, detached bungalow on MacArthur Boulevard on the Potomac side of the road.  Full, walk-out basement with attached garage and driveway.  Quiet, fenced yard with huge trees and established shrubs.
Easy walking path to the C&O Canal, Potomac River, public recreation center, and many quaint restaurants.  Accessible from the Crescent Bicycle Trail.  Less than quarter mile from small shops and about three quarters of a mile from Safeway and CVS.  On D3, D5, D6 direct bus routes to downtown, Georgetown, Dupont Circle, K Street.  This is a great place for a family that wants to be close to city conveniences as well as to parks and nature.
 
Close to the best public and private schools.  Nearby schools include Georgetown Day School, the Field School, the Lab School, Duke Ellington School of the Arts, Hardy Middle School, Key Elementary, Rock Creek International School, St Patrick's Episcopal Day School, Washington International School (36th & Reservoir), Our Lady of Victory Elementary, Horace Mann, and Stoddard (see www.foxhall.org/schools/index.htm).
Links to Pix:
MacArthur\Back_BR_Facing_Back_Left.JPG
MacArthur\Back_Showing_Garage.JPG
MacArthur\Back_Walkout_Basement_Entrance.JPG
MacArthur\Basement_Facing_Back.JPG
MacArthur\Breakfast_Sunporch.JPG
MacArthur\Breakfast_Sunporch_2.JPG
MacArthur\Dining_Room_Facing_Back.JPG
MacArthur\Dining_Room_Facing_Front_Right.JPG
MacArthur\Front_BR_Facing_Back.JPG
MacArthur\Front_BR_Facing_Front.JPG
MacArthur\Front_of_House_From_Sidewalk.JPG
MacArthur\Front_of_House_From_Street.JPG
MacArthur\Front_Porch_Facing_Left_.JPG
MacArthur\Front_Porch_Facing_Right.JPG
MacArthur\Front_Yard_Left_Side.JPG
MacArthur\Front_Yard_Looking_Left.JPG
MacArthur\Front_Yard_Looking_NW.JPG
MacArthur\Front_Yard_Looking_Right.JPG
MacArthur\Front_Yard_Looking_S.JPG
MacArthur\Front_Yard_Looking_SE.JPG
MacArthur\Kitchen_Facing_Back.JPG
MacArthur\Kitchen_Facing_Back_Left.JPG
MacArthur\Living_Room_Facing_Front.JPG
MacArthur\Kitchen_Facing_Back_Left.JPG
MacArthur\Kitchen_Facing_Back.JPG
MacArthur\Living_Room_Facing_Front.JPG
MacArthur\Living_Room_Facing_Front_Left.JPG
MacArthur\Loft_BR_Facing_Back.JPG
MacArthur\Loft_BR_Facing_Front.JPG
MacArthur\Loft_BR_Facing_Front_2.JPG
MacArthur\Loft_BR_Facing_Front_Left.JPG
MacArthur\Loft_BR_Facing_Front_Right.JPG
MacArthur\Loft_BR_Stair_Landing.JPG
MacArthur\Loft_BR_Top_of_Stairs.JPG
MacArthur\Loft_Toilet_and_Washbasin.JPG
MacArthur\Loft_Walk-In_Storage.JPG
MacArthur\Loft_Walk-In_Storage_2.JPG
MacArthur\MacArthur_Blvd_Facing_NW.JPG
MacArthur\Main_Fl_Bath_Basin_and_Toilet.JPG
MacArthur\Main_Fl_Hallway_2.JPG
MacArthur\Neighbor_Houses_Looking_Left.JPG
MacArthur\Neighbor_Houses_Looking_Right.JPG
MacArthur\North_Side_of_Basement.JPG
MacArthur\Side_Yard_Towards_Back.JPG
MacArthur\South_Side_of_Basement.JPG
MacArthur\Staircase_to_Loft_BR.JPG
Palisades Neighborhood Amenities
Contact: Richard, 202 244 3023, email horus@agingbull.net